What Your Business Really Needs
The basic and fundamental use of an aluminium water bottle is also the perfect product to enhance the exposure of a company, business, brand or product. They can be used as a promotional tool to custom print the company's name or preferred information to expand and increase the businesses recognition. They are additionally the most suitable and convenient promotional item as its capacity to store up to 600mL of cold water and its lightweight feature increases its practicality fulfilling its use in the up most efficient way.
The three specific colours of choice including Blue, Red, and Silver provides the company with a more extensive range to promote their business ideas which could include:
Printing the company logo
Printing the newest product
Printing the brand label
OR printing the business ideas, concepts and marketing message.
The stylish and light-weight water bottle also includes a carabiner clip allowing users to easily attach it to a backpack or belt to enhance its practicality and efficiency for easy access. This handy feature increases the exposure of the subject matter as the bottle can be clipped for easy access, it also becomes an item of visibility. The versatile hiking aluminium water bottles are the most beneficial promotional product for a company and the consumer in expanding the recognition of the business and advertising its particular brands and products.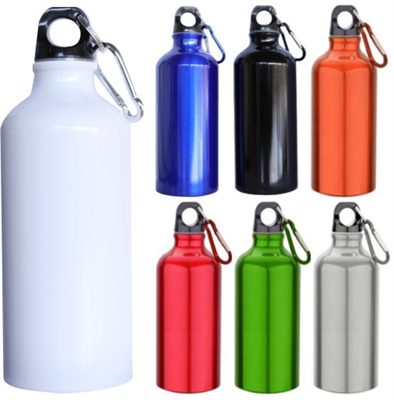 12 August, 2015
The Drink Bottles Team