Let Us Help You Showcase Your Very Own Brand
Let's just say that our website allows our customers to have their very own branded disposable water bottles! Yes, that's right guys, at drinkbottles.com.au, we provide our customers with excellent promotional products that will do your business good.
Our 'printed water bottles' come in a 600ml capacity with the options of a full-colour print label. These promotional printed water bottles are and have always been a popular and effective way for companies to promote their brand ideally. Also stating; all our promotional printed water bottles are bottled right here in Australia.
Promotional printed water bottles are a great way to attract clients. How? Just like other well-known branded bottled waters, our bottled waters also advertise a pristine and direct name for yourself. Who wouldn't want a bottle of water wherever they go. So start your very own bottled water with us today to provide your clients with your very own branded water.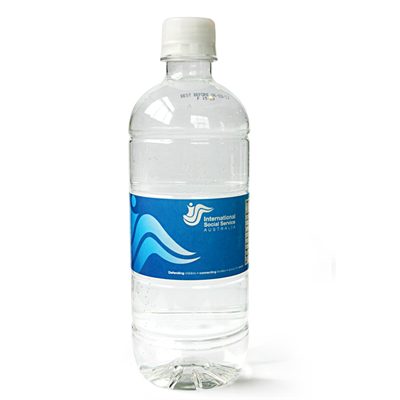 9 July, 2015
The Drink Bottles Team